Investment Objective
The Frontier MFG Global Equity Fund's goal, also referred to as its investment objective, is capital appreciation.
Principal Investment Strategy
The Fund's subadviser is Magellan Asset Management Limited doing business as MFG Asset Management ("MFG Asset Management"). In selecting securities for the Fund, MFG Asset Management seeks to identify high quality companies at attractive prices while integrating an in-depth macroeconomic understanding in order to manage risk.
The Fund will normally hold a concentrated number (generally 20 to 40) of companies and typically with a market capitalization in excess of U.S. $10 billion at the time of purchase.
Portfolio Managers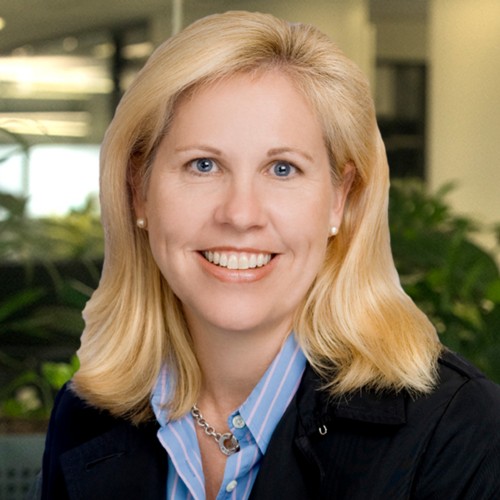 Nikki Thomas
Nikki Thomas rejoined Magellan in 2022 after an absence of four years during which time she worked as a global portfolio manager at Alphinity Investment Management, a Challenger-backed boutique fund manager. Nikki originally started at Magellan in 2007 as a Senior Research Analyst and was instrumental in setting up the Magellan Global Fund prior to its launch in July 2007. Over the following 11 years, she helped design the Magellan investment process, ran the Franchises team, was promoted to Portfolio Manager (2011), made Head of Research (2014) and managed a global ex-U.S. strategy for U.S. investors (2016). Before Magellan, Nikki spent 14 years in institutional stockbroking, holding equity analyst positions at Deutsche Bank and BT Securities, where she helped develop the valuation tools used by the research team. Nikki has been a CFA Charterholder since 1997, holds a Bachelor of Commerce (Merit) from the University of NSW, and qualified a Chartered Accountant.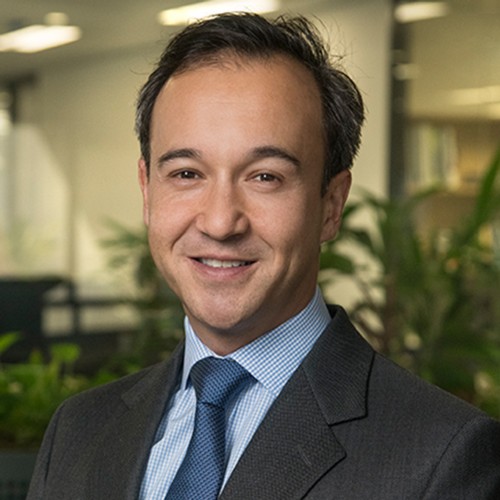 Arvid Streimann
Arvid Streimann joined Magellan in 2014 as a Senior Analyst in the Financials Team. In 2017, Arvid was appointed Head of Macro research and chairs the Macro Committee. In 2018, he was made a Portfolio Manager and in 2020 he was promoted to co-Portfolio Manager of the Global Equity Strategy. Prior to Magellan, Arvid spent 10 years in the research departments of Morgan Stanley and UBS, covering financial institutions and economics. Previously, Arvid assisted insurers with their growth strategies at Aon and spent four years in the Reserve Bank of Australia's economics and financial markets groups. Arvid holds a Bachelor of Economics (First Class Honours) from the Australian National University and is a CFA Charterholder. Arvid chairs the Macro Committee and is a member of Magellan's Investment Committee.
Fund Data
Ticker: FMGEX | CUSIP: 35908Y708
Total returns
(as of September 30, 2023)
| | |
| --- | --- |
| Last quarter | -6.21% |
| YTD | 8.56% |
| 1 Year | 18.35% |
| 3 Year* | 0.12% |
| 5 Year* | 4.61% |
| 10 Year* | 7.86% |
| Since Inception* (December 28, 2011) | 9.88% |
*Average annual return
Past performance does not guarantee future results. The principal value of an investment and investment return will fluctuate so that an investor's shares, when redeemed, may be worth more or less than their original cost. Current performance may be lower or higher than the performance quoted. Performance current to the most recent month-end may be obtained by calling 888-825-2100. Investment performance reflects contractual fee waivers in effect. In the absence of such waiver, total returns would be reduced.
Annual Fund Operating Expenses
As of Prospectus Dated October 31, 2022 (expenses that are deducted from Fund assets)
| | |
| --- | --- |
| Management Fees | 0.80% |
| Distribution (12b-1) Fees | None |
| Other Expenses | 0.06% |
| Acquired Fund Fees and Expenses | 0.00% |
| Total Annual Fund Operating Expenses | 0.86% |
| Fee Waiver | -0.06% |
| Net Expenses | 0.80% |
A redemption fee of 2.00% will be charged on shares of the Fund redeemed 30 days or less from their date of purchase.
Pursuant to an expense cap agreement between the Fund's adviser, Frontegra Asset Management, Inc. ("Frontegra") and the Fund, Frontegra agreed to waive its management fee and/or reimburse the Fund's operating expenses to the extent necessary to ensure that the Fund's total operating expenses (excluding acquired fund fees and expenses) do not exceed 0.80% of the Fund's average daily net assets. The expense cap agreement for the Fund will continue in effect until October 31, 2024, with successive renewal terms of one year unless terminated by Frontegra or the Fund prior to any such renewal. "Other Expenses" are presented before any waivers or expense reimbursements.
Quarterly (as of June 30, 2023)
Top 10 Holdings
| | |
| --- | --- |
| Microsoft Corp | 6.00% |
| Amazon.com Inc | 5.55% |
| Lowe's Co Inc | 4.28% |
| Apple Inc | 4.11% |
| SAP SE | 4.10% |
| Visa Inc | 4.09% |
| ASML Holding NV | 4.02% |
| Intuit Inc | 3.97% |
| Intercontinental Exchange Inc | 3.95% |
| Yum! Brands Inc | 3.94% |
Region, by Country of Domicile
Important Fund Information
Past performance does not guarantee future results. The principal value of an investment and investment return will fluctuate so that an investor's shares, when redeemed, may be worth more or less than their original cost.
Before investing, carefully consider the Fund's investment objectives, risks, charges and expenses. Please see the prospectus containing this and other information which can be obtained by calling 888-825-2100. Read it carefully before investing.
Mutual fund investing involves risk, including the possible loss of the money you invest.
An investment in the Fund is subject to risks, and you could lose money on your investment in the Fund. There can be no assurance that the Fund will achieve its investment objective. The Fund invests in companies located in developed countries but may also invest in emerging markets as part of its principal investment strategy. Investments in emerging market securities involve additional risks. Investments in securities of foreign companies involve additional risks. The risks associated with an investment in the Fund can increase during times of significant market volatility. The Fund is also non-diversified which means it may invest in a smaller number of securities than funds that are diversified. The Fund also has specific principal risks which are listed below.
The principal risks of investing in the Frontier MFG Global Equity Fund include: market risk and recent market events, common stock risk, stock selection risk, REIT risk, foreign securities risk, emerging markets risk including China investing risk, currency risk, non-diversification risk, large capitalization risk, American Depositary Receipts and Global Depositary Receipts risk, management risk, sector emphasis risk, technology sector risk, cash and cash equivalents risk, and cybersecurity risk.
More detailed information regarding these risks can be found in the Fund's prospectus.
The Frontier Funds are not offered for sale in countries other than the United States and its territories.